Increase Productivity
Easy form combines location, web and mobile technology to gives you power of monitoring every field activity online. EasyForm also keeps logs of all the activity and generate reports & Images in excel file format or PDF file format. You can take out field activity report and time and attendance report to improve your productivity.
Field activity report
Report of pending task, completed task helps you to understand who is taking how much time and give specific feedback to employee for improving productivity. Also various reports help you to understand time taken by specific activity and fine tune process for further improvement of productivity. Trend analysis of various tasks is useful to monitor productivity of organization.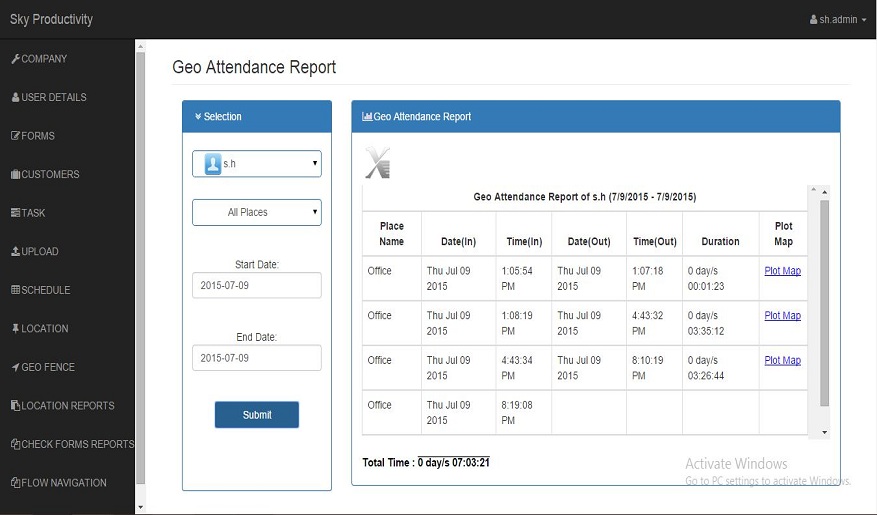 Time and attendance
One of the major problems in managing multiple site remote operation is control on time and attendance at remote site. Geo fence functionality helps you in understanding who has come at remote site in time and who left when. Time and attendance report is generated by EasyForm can be uploaded to your central HR system. We can do integration with your HR system for automatic upload of time and attendance report.
Navigation
Powerful navigation feature helps field staff to find travel route for the destination. Map indicating current location, destination and possible travel path is useful to reach at destination and does not required knowledge of roads and places. This reduce possibility of taking wrong path, therefore it helps in reducing travel cost as well as productivity of field staff.
| | | | |
| --- | --- | --- | --- |
| &nbsp&nbsp&nbsp&nbsp&nbsp&nbsp&nbsp&nbsp | | &nbsp&nbsp&nbsp&nbsp&nbsp&nbsp&nbsp&nbsp&nbsp&nbsp&nbsp&nbsp&nbsp&nbsp | |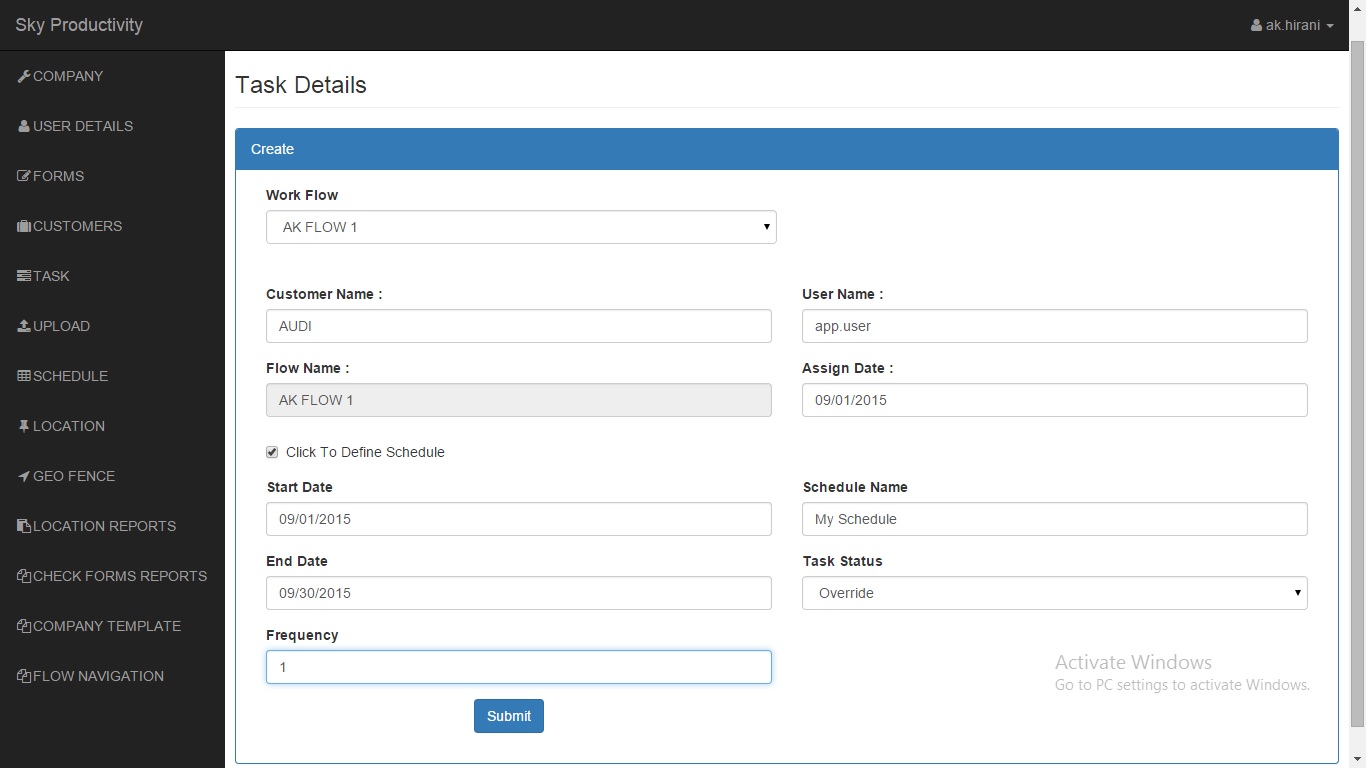 Scheduling of task
If you have task repeating at specific interval (Annual maintenance contract management) then EasyForm schedule is great feature and functionality for you. It takes away for planning and remembering next due date for task. Scheduler automatically trigger and assign task to specific field staff person before due date. Field person is always aware about list of pending service / visit.