Be aware of your employees locations
Things getting monitored are getting completed. EasyForm gives you various methods for having monitoring on field service activity. Increase Productivity Extract all reports & Images in excel file format. Take out field activity report, time and attendance report, mileage report to improve your productivity.
INSTANTLY ANSWER CUSTOMER QUESTIONS
No more phone call to know who is where. Know current location and movement of all your employees with one click. This helps you in answering your customer more precise information on "time to arrive". You can assign online task to employee nearest to customer place. You can also define Geo fence and get alert when they reach or leave the place. This helps you triggering next action on reaching or leaving the employee at specific place. You can find out who visited when and how much time she / he was at the customer place / site.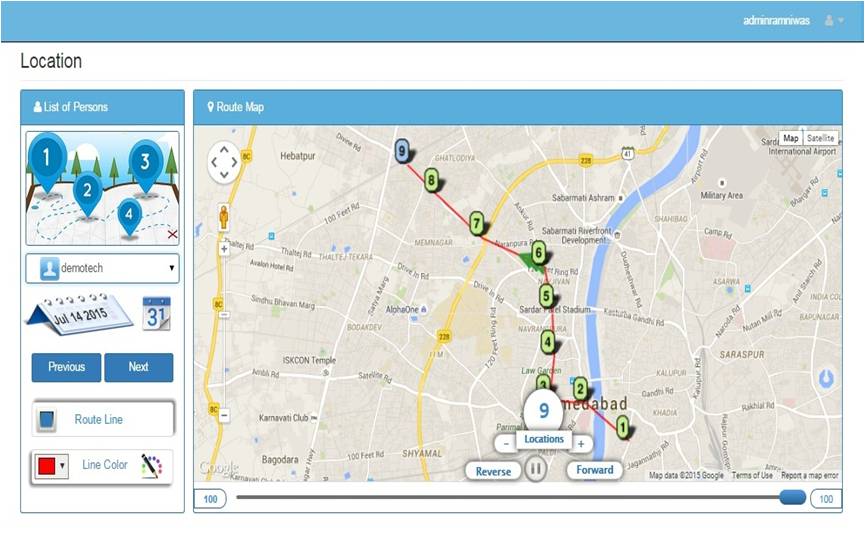 CONTROL FUEL AND MILEAGE EXPENSES
On line location information of your field staff and ability to assign task online will help you save time and fuel by routing the closest available employee to incoming jobs. Location history player help to monitor their traveling habit to select best possible route for the task. Various travel reports can be used to understand total km travelled and wait time at specific location. Field activity reports are designed to help you optimize your travel expense.
INCREASE EMPLOYEE ACCOUNTABILITY
Geo fencing, photograph and signature functionality can be used to ensure site visit / customer visit. Wait time report tells you how long employees take to complete specific assignments. Location awareness, online ability to monitor task brings transparency in day to day operation. Once employees knows that they are being monitored on line they change their behavior and it helps organization to uplift productivity at next level. Various field activity report help you to have check and balance. Show original message.